Experienced Rug Cleaners In point Cook
Cleaning the rugs on your own might not give a desirable result so consider hiring experienced cleaners who are well equipped with the latest technology and effective solution. At Carpet Cleaning Point Cook, we have a skillful team and proper equipment to perform the rug cleaning job. We offer various services which include rug steam cleaning, rug dry cleaning, and so on. Our experts thoroughly inspect the fabric of your rug and clean it accordingly. You will notice your rug shining and gleaming when we clean it. We also sanitize the rug for removing the bad odours, germs, and bacteria. So what are you waiting for? Contact us today to get your rugs cleaned perfectly by us. Call us on 03 4050 7848, to book our valuable service.
We Render Our Service In Residential Places
We provide our outstanding rug cleaning service in almost all the places of Point Cook. Whether it is a residential area, our team will be there to provide you with quality service. Our clients love to come back to us for all their rug cleaning requirements as we charge a very nominal price and provide our service round the clock. The art we use in cleaning the rug is exceptional. Also, we make sure you are satisfied with our cleaning and the rug is free from all the dirt, allergens, and stains.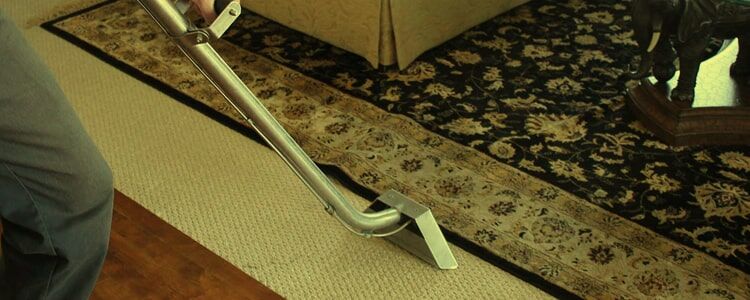 Rug Stain Treatment Point Cook
Rugs may survive for decades if proper care is taken. If you are often unable to eliminate a spot or do not feel confident doing so, please contact us at any time during the day, 7 days a week, and we would be pleased to assist you throughout the treatment method. Our professional cleaning experts are experienced in stain removal, which is why many of our region's top interior decorators, insurance firms, builders, and owners turn to us when they need an official to clean, repair, or fix a prized area rug. We've had success with a wide range of stains, such as Wine, Vomit, Wax, Glue, Berry, Milk, Juice, Excrement, and Lipstick, etc.
Odour Removal Service For Rug
Persian, woollen, and silk rugs are exposed to a multitude of factors that can make them odour like an old dirty sponge or even worse. Pet urination, food, fungus, vomit, mould, animal dander, and fluids are just some of the more typical issues we face on a daily basis at our facility. The deodorising procedures offered by us are designed to effectively deodorise your Persian, woollen, and silky rugs whilst leaving them feeling clean and fresh. Our skilled specialists may use a range of techniques to find the cause of the stench and eradicate it using ecologically friendly disinfection treatments. Our specialisation is cleaning odour-plagued area carpets to completely eliminate organic debris and odour-causing germs.
Local Rug Cleaners in Point Cook
We are dedicated to providing you with a superior rug deep cleaning that restores old and worn-out carpets to their former splendour. We are certain that taking care of your rugs boosts the aesthetic quality of the entire space. In reality, working with experienced rug cleaning local professionals with the knowledge and experience to handle even the filthy carpets will result in stunningly clean and revitalised flooring that will be a pleasure to step on and lovely to glance at!
Our skilled rug specialists in Point Cook have several decades of expertise in fast cleaning various kinds and varieties of rugs, ensuring that your valuable purchase is in the best possible care. To assure that the most elegant of floorings survive a lifetime, our local cleaners provide a variety of rug cleaning services, along with the famous steam deep cleaning.
FAQ
How much does carpet cleaning cost in Point Cook?
You can get your carpets cleaned in Point Cook starting from $120. Additionally, the charges will change depending upon various factors that will be explained by the cleaners after inspecting the carpets.
Is rug steam cleaning better than dry cleaning?
Both methods can be successful; however, steam cleaning takes significantly longer to dry but is super at removing stains than dry cleaning. However, rug dry cleaning uses very little water, your rugs will be free to walk on immediately.
How often should a Rug be steam cleaned?
A decent general rule would be to have your rug deep cleaned professionally at minimum once per year, and twice if you appear to spot a lot of trash in. This ensures a thorough cleaning and prevents the accumulation of dirt.
Rug Cleaning Point Cook
Call us on 03 4050 7848 and get great deals!!
Location: Point Cook, VIC 3030, Australia