Same Day Mattress Cleaning Service In Point Cook
Experts advise getting your mattress cleaned at least twice a year to maintain the original charm and hygienic of the fabric. Carpet Cleaning Point Cook is one of the leading mattress cleaning companies and holds rich industry experience. We work dedicatedly and use the best art of cleaning. Our qualified team is capable of cleaning almost all types of mattresses. Whether our mattress needs steam cleaning or dry cleaning, we will give you the best result. We also deodorize the mattress after cleaning it thoroughly. Moreover, our service comes at a very affordable price and you can easily book our service by giving us a call on 03 4050 7848.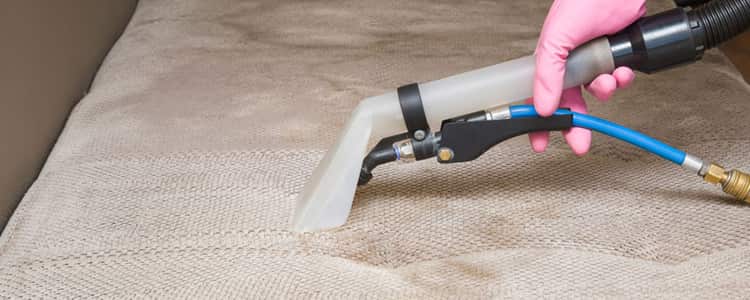 Mattress Steam Cleaning Point Cook
Our Professionally Skilled specialists can steam wash your mattress to remove hazardous microorganisms. All of our mattress cleaning experts are totally qualified and accredited. We are mattress cleaning professionals that can remove germs, spots, clogged pores, and dust mites. We utilise a variety of biodegradable and non-toxic Mattress steam cleaning products. After employing our mattress deep cleaning, you can be certain that you will have a decent night's rest. Do you want to discover what accumulates in your mattress? The accumulation of lost skin cells and mould spores occurs when you stay in one spot for longer than a few hours. You're at risk of having seasonal allergies, itchy skin, and other harmful conditions if you don't have a robust mitigation strategy in place. Steam cleaning will:
Remove dust mites and germs from your beds

Removes any odour of pee

Allergies are avoided

Improve the quality of your mattress while you sleep
So, STOP employing just any mattress deep cleaning services. Employ our specialists to clean and sanitise your mattress!!! We've been washing mattresses in Point Cook for the past decade.
Mattress Anti-allergen Sanitisation
In addition to washing your bedding, we also offer Mattress anti-allergen Sanitisation in Point Cook. Mattress sanitization is critical for a restful night of sleep on the bedding. Using organic mattress cleaning solutions that are suitable for the whole family, we can get rid of hazardous microorganisms from our mattresses. With a strong brand name in Point Cook for mattress deep cleaning treatments, we provide unrivalled mattress cleaning customer experience and have established our reputation on the premise of going far beyond.
Our clients have appreciated the sensation of a newly cleaned mattress by several of our professional mattress cleaning professionals for the past decades. Our client base has grown over time as a result of our commitment to service and dependability. You'll don't have to deal with unannounced visits or setbacks when you go for our mattress cleaning solutions.
Mattress Deodorisation Services
During our sleep, mattresses are the primary factor of luxury and comfort. Your mattresses could collect a lot more dirt, grime, and particles over time. Mattresses that are full of our skin cells, can contain a variety of harmful microbes. Your mattress will smell because of these bacteria, along with human perspiration and foul smell. A mattress's unpleasant odour will degrade the quality of your ambient air and disrupt your night. Hire our mattress cleaning Point Cook to eliminate your stinky mattresses. We can give our clients low-cost mattress deodorization services 24 hours a day, 7 days a week. To eliminate unwanted odours and give cleanliness and aroma to the mattress, our skilled mattress specialists utilise natural ingredients.
Mattress Mould Removal Expert Point Cook
Is there mould on your mattress? Would you like to get rid of it once and for all? Get in touch with us in Point Cook for help. Our mattress specialists are well-versed in almost all of the most effective and safe ways for eliminating mould from your mattresses. If you don't want to place your family members in danger and would like to keep the infection at bay, our experts can help. Mattress Mould Treatment can be done safely with the aid of our excellent cleaning solutions and instruments.
Emergency Mattress Cleaning Service In Point Cook
We are also available in an emergency to clean your mattress. Our company keeps all the arrangements ready so that we can reach out to you in an emergency as well. Sometimes the mattress gets badly stained or the odour present is unbearable so in this kind of situation you may not be able to sleep on your mattress, and all you have to do is give us a call and we will be there at your service. We use eco-friendly solutions to clean the mattress and the best machines to thoroughly dry it. You will see your mattress getting back its original look. So if you are looking for the best emergency mattress cleaning service, then pick your phone and call us now.
FAQ
Is there a way to deep clean a mattress?
There are many ways to deep clean a mattress. However, the ways are different for different mattress types. Moreover, the condition of the mattress also plays a big role in choosing the right deep cleaning solution for your mattress.
What causes yellow stains on the mattress?
Stains like urine, oil, and sweats can cause yellow stains on the mattress. Moreover, mould can also be the reason behind those yellow stains on your mattress. If that's the case, reach out to us immediately for assistance.
What can I spray on a mattress to clean it?
There are several DIY mattress cleaning sprays that you can use to clean your mattress. However, cleaning your mattress using DIY methods can be dangerous. This is because mattresses are of different fabrics and a few mattress fabrics do not do well with certain DIY cleaning solutions. So, instead of trying to clean your mattress by yourself, call a professional.
Mattress Cleaning Point Cook
Give us a call on 03 4050 7848 Superb Mattress Cleaning Service
Location: Point Cook, VIC 3030, Australia